Buyer Services
World-Class Service
Unrivaled Market Knowledge
Providing real estate services in South Florida and surrounding areas.
Helping buyers negotiate the perfect deal.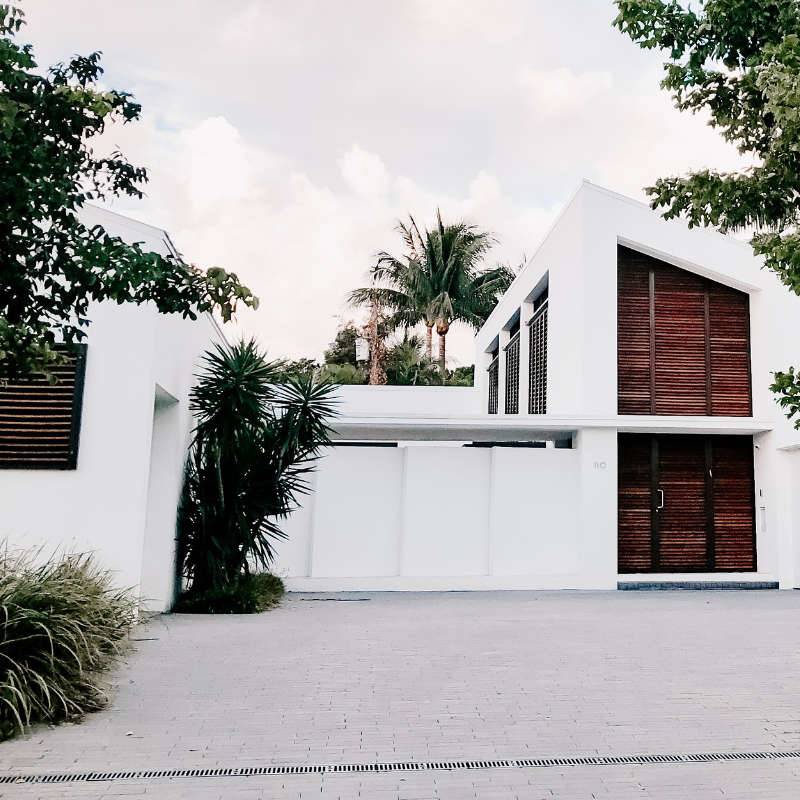 Buying & Relocating
South Florida has it all - sun, sand, and endless opportunities - making it one of the world's most enticing and active real estate markets. Whether it is for work or pleasure, people are always looking to purchase real estate in Miami and the surrounding areas. While this is, undoubtedly, an exciting move, we understand that with it also comes challenges that can seem overwhelming and stressful. We are here to mitigate those challenges and make your move as seamless as possible.
Moving to a new city can be daunting. What are the best neighborhoods to suit your lifestyle? Which schools will best fit the needs of your family? How long will the morning commute be? Who is the best moving company? We can help with all of this! Not only can we recommend reliable contractors that you will need, but we love helping clients learn about their new city by providing our vast living experience here. We are locals, and soon you will be too!
Understanding the Buying Process
Understanding the buying process coupled with the right real estate agent that can provide expert representation and guidance will make all the difference when finding the perfect home or property.
1
The Right Buyer's Agent Is Crucial
When you are buying a home or property, your agent will play a major role in the process. It is so important to have a buyer's agent who specializes in and is knowledgable in your prospective areas so they can find you the right property. Your buyer's agent needs to understand the current market and real estate trends to provide you with accurate and dependable information to help you navigate the buying process easily and efficiently. They need to have the skills so that you can be confident that they will negotiate on your behalf effectively and ensure that you find and secure your dream home.
2
Understanding Your Goals and Needs
The purchase of real estate happens for a multitude of reasons, and identifying yours, along with your real estate must-haves, is a crucial step in the buying process. Why are you buying? Are you moving from out of town? Do you need more space than your current home provides? Are you trying to be closer to work? Expanding your family and want a specific school zone? Are you purchasing a second home or an income property? Understanding your motivation for purchasing real estate will play a large role in helping you to find specific properties that meet your needs.
Other key factors will also affect your home search and should be considered early in the buying process. What is your timeline for purchasing? How soon do you need to be able to move in? Would you consider doing renovations or upgrades to the property you purchase, or do you require a home that is turnkey? Has that been factored into your budget? What property type are you looking for - single family, townhouse, or condo? How many bedrooms do you need? Is your purchase contingent upon selling your current home? All of these questions should be addressed, and help to narrow your search to properties that meet the needs of your family.
3
Getting Pre-Qualified is a Must
Getting pre-qualified will not only make your home search easier, but it will ensure that you understand, from the start, the budget that you can realistically afford. This will help to ensure that you avoid the disappointment of visiting properties that are out of reach and will keep the focus only on the best properties that are within reach.
Pre-qualification determines your bottom line. That is, the maximum amount that you can afford while factoring in your mortgage payment, property taxes, home insurance, utilities and monthly living expenses. Understanding this baseline budget right from the start of your home search will help you keep your eyes on the prize and will return results that you can afford.
4
Finding Your Perfect Home or Property
Now that you and your local realtor understand your goals, your must-haves, and your budget, the real fun begins. It is time to start the search for your perfect property! Your realtor will use all of their resources to provide you with potential listings that meet your criteria. While they are compiling these listings for you, a great idea is to use this website to conduct searches for yourself. This is a comprehensive website with hyper-local search capability to help you narrow down your search. Happy searching! Be sure to save your favorite listings so you can compare them with the list your realtor provides.
5
Visit Potential Properties
Once you narrow down your options to your favorite homes, your realtor will set up showings for you to visit the properties. Keep a critical eye while touring potential homes, and be realistic. Try to keep emotions at bay while analyzing the property. Does it meet your needs? If it doesn't check all the boxes, does it come close? Prioritize your needs and make sure that the property meets your most important criteria.
6
Make an Offer
So, you have found the perfect property, now what? Make an offer! This is where having a great local realtor is key. Your realtor will provide practical insight on what purchase price to offer for the property. Everyone wants a good deal, and no one wants to over-pay. A good realtor will help you navigate this to make sure that your offer is competitive within the current real estate market trends, while helping to make sure that you get the best deal possible.
If you make an offer on a property that is below the listing price, the seller will most likely provide you with a counteroffer. At that point, the buyer is free to accept the counteroffer, reject it outright, or make another offer.
7
Finalize Mortgage Application
Once your offer is accepted by the seller, the next step in the buying process is to finalize your pre-qualified mortgage loan application. The exception to this would be a cash buyer. If you are not already pre-approved, it is time to meet with mortgage lenders. Ask the lender any questions that you have or for clarification on anything that you do not understand. It is important to meet with several lenders, at least 2 or 3, so that you can compare the loan terms and pick the best one for you.
8
Inspection Period
When you have received a fully executed contract after your offer has been accepted, you have entered the inspection period. Inspection periods vary, but typically give ample time to complete the next steps. During this phase, you will need to schedule a home inspection. The inspection will confirm the condition of the property and alert you to any areas of concern.
Mortgage lenders will also require a professionally completed appraisal to get an estimated property value to confirm that the loan amount is valid. Lenders will typically not give a loan in excess of the appraisal price, so this step is crucial.
Also during this time, buyers should shop for property insurance and schedule a property survey.
If the property is a condo, townhouse, or single family home located in a community governed by a Homeowner's Association, also known as an HOA, buyers will need to apply and receive approval from the HOA prior to closing.
9
Complete a Final Walk-Through of the Property
Once you have received the clear to close from the lender, a closing will be scheduled. But before the closing, you will complete a final walk-through of the property. Your agent will accompany you to evaluate the property one final time before you officially close and it becomes yours. This is your last chance to analyze the condition of the home before you take ownership. It is important that you verify that the property has been maintained in the same condition as when you initially made your offer for purchase. You should also verify that any negotiated repairs or changes have been completed by the seller and confirm that nothing was damaged during the moving out process. Your final walk-through should be completed as close to the day of closing as possible, preferably no more than the day before.
10
Closing on Your Property
You have reached the final step in the buying process! At the closing, the seller officially signs the deed over and ownership is transferred to the buyer. The lender provides payment of the loan balance, and closing costs are paid. Typical closing costs include title insurance, prorated property taxes, homeowner's insurance, HOA fees, title insurance, and title search costs. Closing costs are usually paid by either the buyer or seller, and can vary by transaction and location custom.
Once this has taken place, the buyer receives the keys to their new home!
11
Referrals
The buying process can be a long and difficult process, but I will work tirelessly on your behalf. It is so important to me to earn your trust and confidence throughout the process and to make everything as fun and easy for you as possible. If I am successful in doing this, I sincerely hope that you will refer me to your family and friends. Client referrals are an integral part of my business, and I greatly appreciate each and every one. I look forward to helping all my clients and their friends and family find the homes of their dreams!
Property Search Tools for Buyers
Powered by State of the Art Technology
Designed With Buyers in Mind
Search Like a Professional!
Finding the right property for you, especially in today's market, starts with really understanding your real estate wants and needs. The South Florida real estate market is fluid and diverse. Prioritizing your top criteria is essential to finding a property that meets all your needs.
Today's buyers are discerning and tech-savvy. With the right search tools, you can search like a pro and find exactly what you are looking for. This website has been designed specifically for buyers like you, with cutting edge technology to power your home search. Combining the most advanced IDX MLS features with hyper-specialized pre-saved and custom search functionalities, our tools make your property search simple. Whatever type of property you are looking for, you can find it here.
Website Features
50,000+
Available Properties
2,000+
One-Click Searches
Ai-Backed
Listing Recommendations
100's of
Specialty Searches
One-Click Searches
Search the most popular property types with one-click! We have years of experience and a deep understanding of the most popular real estate searches. We put our extensive knowledge to work for you by creating thousands of pre-saved searches by area. Searches include direct links to specific neighborhoods, condo buildings, property types, and more. Not sure exactly what you are looking for? Start here! With one-click you can get started on the path to finding your dream home. Once you find inspiration here, you can easily filter results further.
Specialized One-Click Search Categories
When looking for the right property, the more specific your search the easier it is to find the right home that meets your needs. With this in mind, we have created pre-saved one-click specialized searches. Looking for a home with a pool? Do you need a pet-friendly condo building? Is waterfront a must? Are you only interested in new construction? We have these searches already created for you!
Advanced Custom Search Filters
Our advanced search features the ability to perform a search that meets even the most specific needs. You can easily filter to find results within a specific zip code or school zone. Looking for a lot of land or a particular view? Filter by lot size or by your preferred property view. Looking for a good deal? Filter by days on the market to find more motivated sellers. The search functionality here will allow you to narrow your search to meet you hyper-specific needs with ease.
Search New Listings, Pending Sales, and Sold Listings
Today's South Florida real estate market is booming. The more informed buyers are about the current market, the easier their home buying experience will be. With our buyer tools, you can easily stay on top of the market by getting immediate access to all new listings as they hit the MLS, as well as status alerts when properties go under contract, or close. This information will help guide your search by giving guidance on presenting a competitive offer. What are homes selling for in the neighborhood you are looking at? Your offer for purchase should reflect these trends. This detailed information is also helpful in determining how quickly you need to act. What are the average days on market in your prospective areas? You may need to get more aggressive or decisive if you don't want to miss out on your perfect home. Opt to receive our Property Alerts to stay on top of all market trends. Our tools will help to shape your search to ensure that you find and secure the home that you are looking for.
Find Motivated Sellers
We all want a good deal, especially when purchasing real estate. Today's market trends are fluid, sometimes making good deals difficult to find. We have created a custom search feature using an advanced algorithm combining a variety of criteria to help you find motivated sellers. The more motivated the seller, the better the potential deal can be!
Use Market Reports to Stay Informed
We make it easy for our buyers to stay as informed as possible about current market trends by providing instant access to market reports for all of our pre-saved searches. Knowledge is power, and knowing what is happening in the market gives our buyers power in the buying process. Each market report includes details such as the newest properties to go under contract, biggest price reductions, latest sales, and closing prices. With this information, buyers can make the best decisions for themselves and their families.